Punjabi Movies in 2020, Complete List of Upcoming Punjabi Movies 2020 with Release Dates
Complete List of Upcoming Punjabi Movies 2020 | Release Date of Punjabi Movies In 2020 | Punjabi movies in 2020 | Pollywood Movies Calendar 2020
Here you will find complete upcoming Pollywood Punjabi movies of 2020 with release dates, trailers, Cast & Crew and much more. The list contains all new Punjabi movies of 2020 which is under production or scripting phase.
Note: Article includes all The Upcoming Punjabi Movies in 2019 and Punjabi Movies Released in 2020.
If you want to list your movie here, send us details at our email id:
Punjabdreamz@gmail.com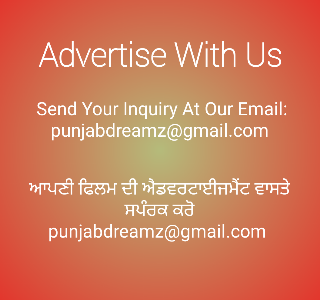 Upcoming Punjabi Movies in 2019 (List)
Here is Complete List of Upcoming Punjabi Movies 2019 with Release Dates.
November 2019
Latest Punjabi movies in the month of November 2019 are:
Movie – Daaka
Release Date – 1 November 2019
Star Cast– Gippy Grewal, Zareen Khan
Director – Baljit Singh Deo
Movie – Mitran Nu Shaunk Hathyaran Da
Release Date – 8 November 2019
Star Cast– Deep Joshi, Preet Baath, Mahira Hora, Sidhi Ahuja
Director – Sagar S Sharma
Movie – Zindagi Zindabaad
Release Date –15 November 2019
Star Cast– Ninja, Mandy Takhar
Director – Prem Singh Sidhu
Movie – Nanka Mel
Release Date – 15 November 2019
Star Cast– Roshan prince, Rubina Bajwa
Director –  Simranjit Singh Hundal and Prince Kanwal jit Singh
Movie – Jhalle
Release Date –15 November 2019
Star Cast– Binnu Dhillon, Sargun Mehta
Director – Amarjit Singh
Movie –Jora – The Second Chapter
Release Date – 22 November 2019
Star Cast–Deep Sidhu, Guggu Gill
Director –Amardeep Singh Gill
Movie – Amaanat
Release Date –29 November 2019
Star Cast– Dheeraj Kumar, Neha Pawar
Director – Royal Singh
Movie – Gidarh Singhi
Release Date –29 November 2019
Star Cast– Jordan Sandhu, Rubina Bajwa, Ravinder Grewal
Director – Vipin Parashar
Upcoming Punjabi Movies in 2020 (List)
Movie –Khatre Da Ghuggu
Release Date – 10 January 2020
Star Cast– Jordan Sandhu, Diljot Kaur, BN Sharma
Director – Shivtar Shiv, Aman Cheema
Movie –Zakhmi
Release Date – 7 February 2020
Star Cast– Dev Kharoud, Anchal Singh
Director – Inderpal Singh
Movie –Sufna
Release Date – 14 February 2020
Star Cast– Ammy Virk, Tania
Director – Jagdeep Sidhu
Movie –Good Luck Jatta
Release Date – 14 February 2020
Star Cast– Ninja, Rubina Bajwa, Sardar Sohi, Gurmeet Saajan
Director – Vikram Thori
Movie – Ik Sandhu Hunda Si
Release Date – 28 February 2020
Star Cast– Gippy Grewal, Neha Sharma
Director – Rakesh Mehta
Movie –Gurmukh – The Eyewitness
Release Date – 6 March 2020
Star Cast–
Director – Pali Bhupinder Singh
Movie – No Life With Wife
Release Date – 13 March 2020
Star Cast–
Director –Avatar Singh
Movie – Ikko Mikke
Release Date – 13 March 2020
Star Cast– Satinder Sartaaj, Aditi Sharma
Director – Pankaj Verma
Movie –Posti
Release Date – 20 March 2020
Star Cast–
Director –Rana Ranbir
Movie – Kabootar
Release Date – 3 April 2020
Star Cast– Gurnam Bhullar, Sonam Bajwa
Director – Vijay Kumar Arora
Movie –Jagga 7/51
Release Date –10 April 2020
Star Cast– Binnu Dhillon
Director –
Movie – Mr and Mrs 420 Fer Ton
Release Date – 10 April 2020
Star Cast–
Director –
Movie – Television
Release Date – 17 April 2020
Star Cast– Kulwinder Billa, Mandy Takhar
Director – Taj
Movie – Beautiful Billo
Release Date – 24 April 2020
Star Cast– Neeru Bajwa, Roshan Prince, Rubina Bajwa
Director – Amrit Raj Chadha
Movie – Hera Pheri
Release Date – 24 April 2020
Star Cast– Binnu Dhillon, Raj Singh Bedi, Gurpreet Ghuggi
Director –Smeep Kang
Movie – Mangal Taara
Release Date – April 2020
Star Cast–
Director –
Movie – Maa
Release Date – 8 May 2020
Star Cast– Gippy Grewal, Rana Ranbir
Director –Baljit Singh Deo
Movie – Daddy Cool Munde Fool 2
Release Date – 15 May 2020
Star Cast–
Director –
Movie –Puaada
Release Date –12 June 2020
Star Cast– Ammy Virk, Sonam Bajwa
Director –Rupinder Chahal
Movie –Phatte Dinde Chakk Punjabi
Release Date –17 July 2020
Star Cast–Binnu Dhillon, Zareen Khan
Director –Smeep Kang
Movie –Dakuaan Da Munda 2
Release Date – 11 September 2020
Star Cast–
Director –
Movie – Qismat 2
Release Date – 18 September 2020
Star Cast– Ammy Virk, Sargun Mehta
Director – Jagdeep Sidhu
Movie – Teri Meri Gal Ban Gayi
Release Date – Not Annnounced
Star Cast– Akhil, Rubina Bajwa
Director – Priti Sapru
Movie –Carry on Jatta 3
Release Date –Not Annnounced
Star Cast–
Director – Smeep Kang
Movie – Goreyan Nu Daffa Karo 2
Release Date – Not Annnounced
Star Cast–
Director –
Movie –Kaur Singh
Release Date –Not Announced
Star Cast– Karam Batth, Raj Kakra, Prabh Grewal
Director – Vikram Pradhan
Release date Yet to Announce
Movie – Zahoor
Release Date –
Star Cast– Parmish Verma
Director –
Produced by-
Movie – Television
Release Date –
Star Cast– Kulwinder Billa, Mandy Thakar
Director –Taj
Produced by- Pushpinder Kaur
Movie – Chak De Phatte 2
Release Date –
Star Cast–
Director – Smeep Kang
Produced by-
Movie – Zindabad Yaariyan
Release Date –
Star Cast–
Director – Gippy Grewal
Produced by-
Movie – Surkh Paani
Release Date –
Star Cast– Harp Farmer
Director – Amanjit Singh Brar
Produced by-
Movie – laddu barfi
Release Date –
Star Cast– Roshan Prince, Karmjit Anmol, Ronica Singh
Director – Avtar Singh
Produced by- Simerjit Singh
Movie – Kitty Party
Release Date –
Star Cast– Nav Bajwa, Kainat Arora, Jaswinder Bhalla, Gurpreet Ghuggi
Director – Nav Bajwa
Produced by-  Jagjeet Singh Arri
Movie – CHHALLE MUNDIYAAN
Release Date –
Star Cast– Ammy Virk, Mandy Takhar
Director – Sunil Puri
Produced by- Saa Films
Movie – Sarabha
Release Date –15 August 2019
Star Cast–
Director –
Produced by-